I watch this, longest day, and a couple others once a year. Love 'em.
Watching Altered Carbons and Monk now.
My friend that brings me the prime rib recomended In The Dark. I have not watched it yet as I'm still devouring the huge chunk of roast beef she brought me. Needless to say, me n' the dogs are fat and happy!
I wouldn't eat Prime rib in the Dark
Or like with Disney Plus you wish to remove something you do not like and realise its a massive 16 - 20 series and you have to fast forward through 20+ episodes per series, and it still doesnt work. Rather than click a button saying i dont like this.
Just binge watched the whole Deadwood series for the umpteenth time. It never gets old.
Elementary (entertaining)
Or Big Bang Theory (funny)
Amazon Prime
Not sure if it's been mentioned, but the ill-fated series, Firefly. Followed by the sequel Serenity.
Not a series but a film on Netflix. "The Mother" with jennifer Lopez , strange story mix but nasty bitch and I mean real nasty bitch.
Ex special something sniper/agent, well just kicks butt.
fjb
fnwo
My "binge-ing" is at most 2 hours. I feel too guilty not doing things. Thus i miss finishing things when they get pulled.
Exhibit A : I discovered last sunday that schitts creek is no longer on netflix.
Less political good ol' boys show on Netflix:

fjb
fnwo
Russian WWII film [based on true story]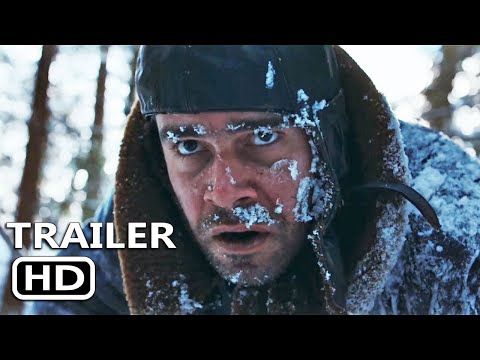 https://tubitv.com/movies/655373/the-pilot
fjb
fnwo
Entire movie is shot in first person. I thought it was a fun watch, certainly a different way to see a movie.
The name sounds like an adult film
Liked it even though he ended up like Douglas Bader.
@Sfcmarkc The aerial footage was done well, imo. End credits revealed it was more of a biographic montage of all the Soviet aviators that were severely wounded and continued fight, despite their injuries.
fjb
fnwo
Amazon Prime Video, Guy Ritchie's The Covenant. Afghan Interpreter with US forces saves some one then gets left behind, they then work to get him and his family a visa, then find him.
Really great film, but it did upset me. Reminds me that some locals wanted to help us, and how our respective Governments let a lot of them down, and left them behind to be murdered.
They allow illegal immigrants in, but refuse to pay the debt owed to so many others.
Here's one that I can only describe as a mix of Bad Santa, Home Alone, and Die Hard! It's called Violent Night. Definitely not a family Christmas story! It's on Prime Video this week.