K … so …
I think I'ma buy my first Glock. Imagine a display in a shadow box partnering my beloved plastic fantastic 1911 with this all metal clone of a plastic fantastic icon.
My niche will require updates right out of the box. I have no use for a Glock 17 (CZ hands down for double stack 9 duty), but with a 357 Sig barrel, I believe I can achieve an interesting pistol. My Sub 9 takes Glock Mags.
I LOVE that RIA built it to mimic the 1911 grip angle. I love the beavertail to save me from slide bite. I love the optics readiness even if it's not cut for my preferred optic.
*Here's hoping @ChrisNelson and Kel Tec watch this pistol suceed. The Stk100 aluminum frame is a split design that is screwed together. We want this for our Sub 2000s.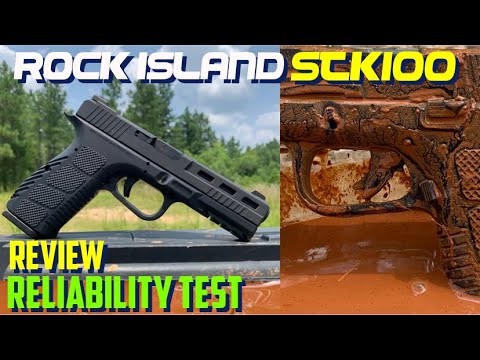 This reviewer is unknown to me, but I'm sharing this one largely 'cause he experienced failures AND shared. I have concerns about glock mag performance at 1911 grip angles. The reviews are publishing daily and I haven't seen other folk reporting failures.
The jury is out, but I may be giving this striker pistol a go. I don't imagine it as a carry piece, but it pairs so well with my Sub 9 that acquisition is near certain.