I was thinking more like the Mag "Dump" or the Disputed Sobriety.
Hahaha…Yeah, those would both be good ones.
How did this happen? Forum standards must be slipping.
I do like sharing the company of those who have this badge.
Need a WAF badge for those exceptional members than go above and beyond they typical Weird category.
Weird
As
Fxxx
My sentiments were stoled.
That would basically be a participation trophy with this group. LOL
This is a very long video from Paul Harrell, but it is probably the best breakdown and explanation of mass shootings I have heard to date: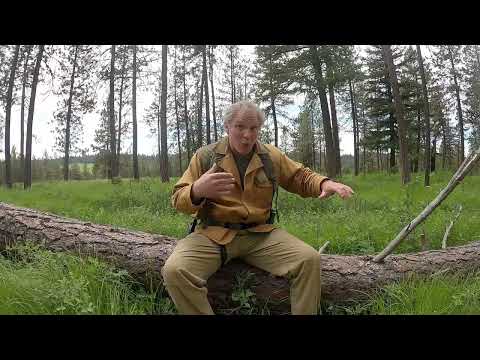 Wow it is long. I marked it so I can go back and listen more.
Stark Industries has your 6!
Repost but I'm pretty sure we will never again see this from Disney.
I would guess your correct on that.



Larry

Dear @ChrisNelson
I just ordered the Zero M Radio Rifle (above) and wondering if MCARBO has plans for a trigger kit? The stock one looks a little stiff.
Thank you,
Agent Zero M
I'm thinking KelTec got their S2K inspiration right there.
Available on Ebay in the USA.
As is our daily ritual, we were out walking early yesterday morning. On the last leg and stopped at our favorite spot under the shade of a large maple we had a drink to cool off and hydrate. this is at a "T" intersection, main drag, so to speak and side street. Resumed walking, made it about 50 yds when a loud crash resonated. "What was that?" asked the wife, said it sounded like something fell off a trailer…wanna go see?
We went back and found a car had hit the house on the corner, driving right thru the yard and over the sidewalk where we were standing just moments before.
The driver was still in the car and apparently dis-orientated. When he saw us walk up, he asked "What happened?" He then started rummaging around looking for something and muttering something about having to get to his girl's house…
I tried to calm him down, get him to sit while first responders showed up to no avail. Speaking to him in a clear and commanding voice, he said I was yelling at him and started reaching into his pockets, that made me concerned. He finally settled down, (clearly high) got him to sit. He then started looking for that something again and got up clearly agitated. By this time there were lots of spectators. Youngster got up again and was really losing it by now, started having fits of vomiting. He then took off down the street. The folks living in the hit house finally opened the door as he crossed half a block away.
As no one else seemed interested in detaining him for the authorities, I saw no reason to do so. Recalling the previous days training, we watched him stumble down the block, stop, vomit, and repeat.
We left, plenty of witnesses and a fellow, real brave, was following along at a safe distance while on the phone w/911. As we hit .25 miles away, the sounds of sirens filled the air. Firetruck, ambulance, Sherriff's and Local Police all arrived in less the 15 minutes.
Wow! That's messed up. Glad you kept the pace you did to get move and the dude didn't get squirrelly on you after he got out. Good on you for watching his hands

I woulda did the same thing as soon as he got upset. Back off, take a few pics and let him keep "ringing up the bill" with the PD on his own.