Look at:

(But think mlok, float and don't worry 'bout twisty twisty)
or: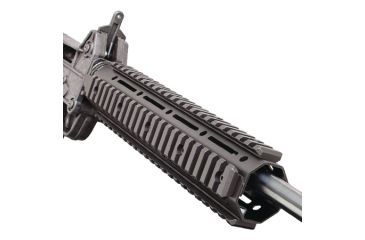 ( with mlok instead of Picatinny for weight savings)
plus most of:

(imagine this functionality bult into a lightweight, minimalist forend)
So, can you build it? <- yes, loading questions
Since I know you have the capability … my real question is how long till you get caught up on the hinge mounts and take the design back to R&D for enhancement? <- rhetorical.
And, I dunno how much of the old thread content you've consumed, but … it doesn't take much effort to modify a commercial AR buffer tube to open the Sub 2k up to the entirety of AR Butstock options. The Sub Blaster Marvin is holding to the left is a rendering of my Sub which runs a MFT Minimalist. It's detailed out here somewhere. I gave up my latch but I don't miss it - she stays shut fine and I have one less fine motor skill to deploy her so she's ready faster.