What? No FDE available???
I got that email as well. Looks interesting.
Can't seem to shake my interest in this one…though they do need to sort out that reset before I'd buy one…
https://www.smith-wesson.com/product/csx?sku=12615&preselect=1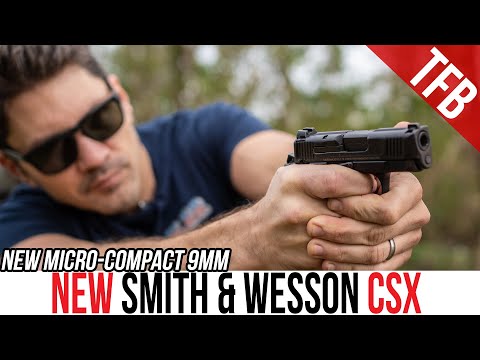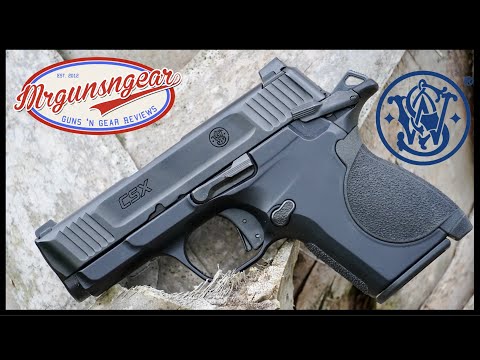 Not a new firearm per se, but have you guys seen that Franklin Armory is releasing a binary kit for the Glock 17? The video I watched, they said to expect the cost to be around $899 and should be available Q2 this year. Seems like a steep price to spray a lot of lead. The Franklin rep in this video is enough to make me want to never buy anything from them. He just comes across as a pompous ass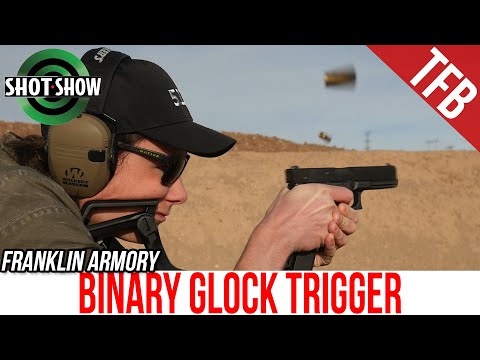 This should make things more interesting in the hammer fired handgun market, especially considering the release of the SA-35 at the tail end of last year…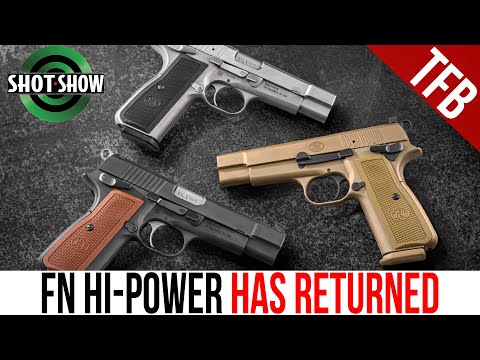 Was surprised to just find out they're offering an all metal version of this as well.
Selective fire / full auto Glocks have been around a long time. They call the mod a Glock 'switch' . It's surprisingly simple. I don't know how Franklin plans to get around NFA. It's basically a handheld machine gun. I wonder if this is just a stunt to get press during the Shot Show. My guess is they never go to market. BATFE will shut them down. Guaranteed.
10mm is the new .45. I bet they start selling like crazy this year and going forward. Especially if the FBI changes their mind again (like they did with 9mm to .40 then back again). Makes me wonder if the DoD will start ordering Sig M17 and 18's in 10mm.
The good news when this happens is a lot of surplus police trade ins become available. I bought some like new .40's a few years ago at a huge discount. I still shoot them. Nothing better than a .40 for ringing steel.
I hope so. If I could get a good deal on a surplus M17/M18 9mm, I'd jump on it lol. And it would be cool to see more 10mm's on the market
That new Sidekick is built to function just like my old High Standard Double Nine. The High Standard also has the swing out cylinder, is single and double action and has interchangeable .22 and 22 mag cylinders. However, the Sidekick comes at a very reasonable price point. The old High Standards are going for $4-450. If I didn't already have the High Standard I would pick up one of these.
It's kinda neat how they made it look like a SA, but it's double action and the wheel swings open
That Sidekick is pretty cool. Have to admit, for a rimfire round the .22 mag has always appealed to me (more so than the venerable .22lr), but I've never managed to buy a firearm that shoots it for one reason or other.
@chilipepper I have a Rossi 22 WMR rifle. For 225 bucks, it shoots like a dream and it's not as dirty as 22LR. Bought it on a whim maybe a year or so ago and I'm genuinely surprised how much I like it. My only regret is there are no aftermarket parts. I put an inexpensive Vortex Diamondback rimfire scope on it. Figuratively speaking, I can light a match with this rifle at 50 yards. Literally, no problem punching holes in a six inch paper plate at 100 yards. I was genuinely surprised.
My experience with the 22 WMR - which I dismissed for years - is pretty good. I've found the ammo more predictable/consistent than 22 LR. That's had me thinking about the PMR-30 and the CMR-30 for a while. Affordable, fun guns. Good plinkers, great for eliminating critters up to 30 lbs or so. 22 WMR is more expensive the 22 LR, but launching a 40 grain at almost 2000 fps is nothing to sneeze at. Way longer and flatter than 22 LR.
@chilipepper Definitely. I'm pretty impressed with the Springfield. But I keep asking myself what I'd use that style of handgun for. Carry? No way. I see the SA-35 and this new FN more as collectibles. Or target shooting at the range. There's a lot of nostalgia for 1911s and the Hi-Power designs. I get it. I like shooting my 1911s. But their viability as an EDC is gone given more modern options. Even if you live out in the sticks and open carry, they are too heavy and bulky to lug around all day.
This one looks like fun but I can't legally accept the magazines for it. In the PRoMD, we're governed by some particularly challenged lib/dems in that we cannot legally buy/sell/transfer magazines over 10 round capacity, but they are legal to own just the same…

Once again, the legislature here knows what's best for me and they don't feel I should be able to defend myself by the best possible means. I'd have a better chance of finding Hoffa than managing a carry permit in this state…so my handguns have little consideration for that use. As well, I prefer all metal, hammer fired handguns. My collection reflects this mentality almost exclusively.
Weight is a consideration, I'll grant you that. But capacity is always discussed in reviews when considering viability for EDC use as well, and often a gun is downgrading for lack thereof. While this is fair to a point, it ignores the fact that in a number of states, 10 is all you get regardless of what the gun's actual capacity is in design. And while I agree that more is better if someone's shooting at you, I also feel like I haven't done my job in training if I can't make very one of those 8-10 rounds count.
IF I could carry, I think I'd be looking at something like the CSX I posted about above.
I was a MD resident in the 80s. Beautiful state, bad government. Run by Baltimorons. That CSX looks interesting. I always thought the Shield and M&P were well designed, reliable.
Hammer, striker… I have both. Not religious about it. My current carry is a Hellcat. Super happy with it.
I'd say that about sums it up. Next!

I'm originally from PA, it was quite a shock when I moved down here.
The larger grip is very appealing to me. One of my issues with compact and micro-compact guns is grip size as I've got freakishly large mitts (not sausage fingers, but quite long ones). I had a P365 for a bit, great firearm and I can see why they are so popular, but at the end of the day I couldn't really get the trigger finger placement I wanted and I found the grip seriously lacking in depth. I could shoot it fairly well, but it took a lot of feckery to get there.