Gotta train those enlisted gang members in true urban warfare somehow…
Boston Flew Communist Chinese Flag, But Refused Christian Flag—Case Now Before Supreme Court
It's to stupid to make this up.
Larry

Talk about a pain in the a$$ China has become…
Now, I have one question:
WTF?!?
Pay the BILL!!! From last year…

The companies under Energy Transfer, the pipeline company, have told Vistra that gas will stop flowing to five Vistra power plants on Monday unless Vistra pays Energy Transfer $21.6 million, according to the filing.
I had that sentiment. Then … I read the article.
Now I don't have kids, but I do take some interest in this subject as, if I make it another 25 or so years, these folks will be in charge of s#!t, and that kind of matters to me. So I feel like seeing this type of public statement is genuine cause for alarm…
The Michigan Democratic Party posted on its official Facebook page: "Not sure where this 'parents-should-control-what-is-taught-in-schools-because-they-are-our-kids' is originating, but parents do have the option to send their kids to a hand-selected private school at their own expense if this is what they desire."
The other thing that concerns me about this statement, which apparently has since been removed (and not by Facebook), is how easily this language can be adapted to other hot button issues. For instance…
The Democratic Party posted on its official Facebook page: "Not sure where this 'I-have-a-right-to-protect-myself-and-defend-against-tyrranical-rule' is originating, but people do have the option of hiring private security services at their own expense if this is what they desire."
I'm sure little Mikey Bloomberg could recommend a security detail. As for me, I've already got mine, it's called my gun locker and it's filled with little willing helpers. As for the "Not sure where", a review of the US Constitution and Bill of Rights might do wonders in providing a short answer to that one…
Saw that, and my jaw dropped. Of course being a good politician, our $@#!$? Governor denounced it pretty quickly. Obviously, its an election year and she botched Covid response and already pissed off 74% of the state, Dems included…
It is informative on just how STUPID the anti gun crowd will go.
Pathetic.

Larry

…and unfortunately, she'll be re-elected. If ever there was a more valid reason for term limits in congress, this useless bag of bones is surely it.
Very funny I read that this AM. Some feed back was hilarious.
One said she could eat a live child on TV and still get elected in her district.
California such a beautiful part of what use to be the United States is a laughing joke with the individuals they are electing.
Couldn't have been any worse if they just elect Charles Manson and his family of sickos.
Larry
Kinda reminds me of the new mayor of NYC. It's no longer the azzhats that get elected, it's the brain dead morons that elect them.
Seems the ATF fashions themselves policy makers as well as enforcers. I don't have an FRT or WOT trigger nor do I have any interest in them, but I'm sure some brothers do. Regardless of my personal stake, I find the behavior of the ATF questionable at best.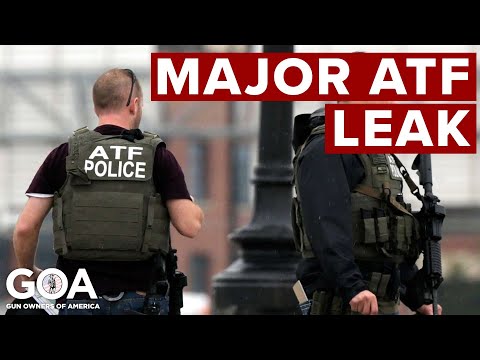 NOOOOOOOOO!!!









ID.me's $86 million contract with the IRS has alarmed researchers and privacy advocates who say they worry about how Americans' facial images and personal data will be safeguarded in the years to come. There is no federal law regulating how the data can be used or shared.
I think that will be defined as PII and stored accordingly.
It doesn't say too much, considering that government OPM database was breached by Chinese, but…
Among all the vaccines I have known in my life (diphtheria, tetanus, measles, rubella, chickenpox, hepatitis, meningitis, and tuberculosis)
I have never seen a vaccine that forced me to wear a mask and maintain my social distance, even when you are fully vaccinated.
I had never heard of a vaccine that spreads the virus even after vaccination.
I had never heard of rewards, discounts, incentives to get vaccinated.
I never saw discrimination for those who didn't.
If you haven't been vaccinated no one has tried to make you feel like a bad person.
I have never seen a vaccine that threatens the relationship between family, colleagues, and friends.
I have never seen a vaccine used to threaten livelihoods, work, or school.
I have never seen a vaccine that would allow a 12-year-old to override parental consent.
After all the vaccines I listed above, I have never seen a vaccine like this one, which discriminates, divides, and judges society as it is.
If we still need a booster dose after we are fully vaccinated, and we still need to get a negative test after we are fully vaccinated, and we still need to wear a mask after we are fully vaccinated, and still be hospitalized after we have been fully vaccinated, it will likely come to
"It's time for us to admit that we've been completely deceived."




AND THAT'S FOR A 'VIRUS' WITH A 99.7% SURVIVAL RATE
Yeah 99.7% survival rate isnt going to convince logical folks like you an me. Just wait til we start getting whatever those Pennsylvania monkeys are about to let loose