@TexasEskimo I can see you now…shake shake shake…your ammo…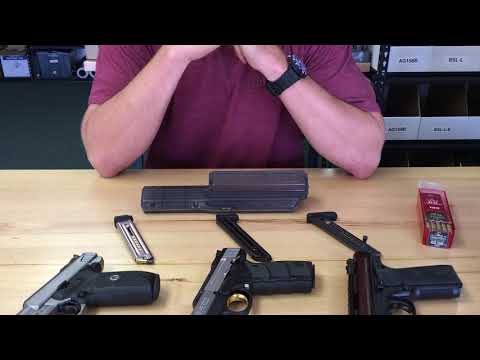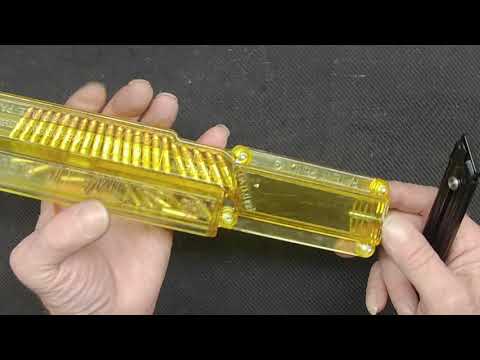 When the dude in the "Ultimate Cliploader 22" said in his sloooowwww southern accent " I am a gonna give y'all a quick rundown on this thang"… I noticed the video was 4 minutes and 36 seconds… I shut it right down. Someone let me know how it ended please.
Butter smooth…butter





@MountainHunter And thanks for that freakin' song… I can't get "Shake your booty" out of my head now. And I gotta go to church soon.
I wish my Ultimate Cliploader 22 worked that nice. I didn't do the silicon tho. So I guess I'll try it. It works OK, but not like his.
I got the Maglula for the 9 and 40. It was a choice between those 2. I'm not unhappy with the Maglula, but I think both would have been fine. I liked the size of the Lula better tho. Easier to pack.
I've had an order in with Optics Planet for months. 525 rounds of CCI Blazer for $49, so about 9.33 cents a round. Might cancel if my Walmart ammo shelf recovers from flat-lining. Still no word on my 9mm order with OC . . .
Academy had something today I never seen before. It was an old timely looking yellow box that had Western on it there were 300 rds for $35.99 which is way too high. I'll wait for the 333 rd box of Winchester for $24.99.
My last order from CCI went from Minnesota, out to Anaheim, CA to get to Pennsylvania. No wonder I'm still waiting for a package that was supposed to be here 2 days ago. Thanks UPS. Idiots.
I know this thread is about .22LR… but… thank you for the lead @Thatoneguy!
Keeping with my previous statements that I wouldn't buy decent brass 9mm until the price dropped under 35.0/rnd I celebrated by…
Ordered 10 boxes (500rnd @33.9/rnd) for $169.70 + Texas Tax $15.40 + Fed Ex Ground Shipping $16.77 = $201.87
TOTAL (40.3/rnd).
Things getting a bit better these days. Almost bareable.
My child tax credit deposit of Disposable income makes that price pretty tempting, but im still holding out for .25/rd.
I have also used CCI and Aquila and have had no problems with either. Have been stocking up on the Aquila because of price and unavailability of CCI.
Fyi… found this today. I ordered some 9mm and .223 from these guys 5 days ago and just received the shipment.
500rds for $79.90
I don't have the Maglula…but mine stores in the Top Pocket of the Copper Basin takedown bag nicely…with extra room for mags…nice to not have to touch the bullets to load too…




I'm sure they are both good. There is a reason why they are both highly recommended.
Still too much but if you want a case:
Academy today was .22 day. For the first time in a while they had Aguila Super Extra 40 grain .22's a 250 round box for $19.99.