Good old double yoker one of the great gifts from nature.
You can say that again…

Them some fine lookin youngins you got there. The one with batman shirt is giving the camera the bird it looks like and the one with grinch shirt has a look about him like he might be tad mischievous. Good times. To be young again. I just wish i could bottle up my nephews energy so i could take a couple shots of it each day. Be better then 5 hour shot
That's known as the "lazy bird"…when you don't care enough to send the very best, as my father would say.

@Slowest That is awesome, the color of the yikes looks just like ours! And a double yoker is awesome! So far normal eggs, shape, color etc.
Yesterday harvested 13 ears of double red corns, 9 pounds of beats. This week 2nd batch of 3 pounds of cucumbers and 3 pounds of green beans. We canned the cuces, beats, and beans. Cucumbers are bread and butter and dill, beans are regular. Beats are orange thyme beats.
Looking good @Arrow what types of corn is that? Tomatoes too?
Peaches and cream. Yeah I have 3 tomato plants that are 4ft and out growing their cages, then I have one roma plant that was a volunteer from last year (heirloom), some potatoes my wife planted, A patch of asparagus a patch of rhubarb, a patch of strawberries we just got going this year, some green beans.
I was laid up this spring and it did not get the attention I usually put into it. I think next year I am moving the tomato and pepper planting area and turning this 60x75 garden into row crop area. Still trying to decide if I want to do a melon patch or not, I tend to have my hands full with what I have. My wife is not a gardener and her input is about 2-3 hours a season. She does the canning and stuff though.
The time has come to replace the second set of lead acid batteries I power my home with. I've been able to get 15 years out of a set of 12 2 VDC flooded acid cells wired in series for 24 volts.…but a LOT of maintenance.



Lithium home power batteries are the answer…O maintenance

NOTE These are not Lithium Ion (LI+)…they're Lithium Ferro Phosphate (LFP)

I've been watching and studying them for several years.
Simplifi seems to have the better of three brands I'm researching.

My system is 24 volts…I need 4 of these wired in parallel via +/- bus bars.
The second video shows how to calculate what size you need.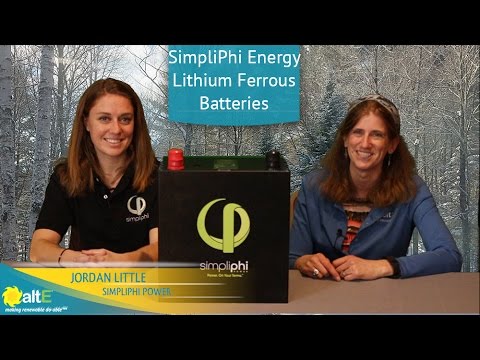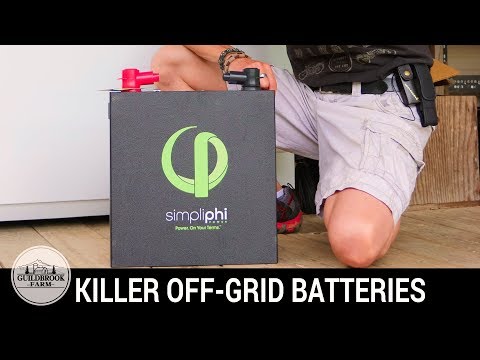 That's lithium ion….couldn't find out the warranty without submitting my contact info.

My current batteries are lead acid motive power type. I don't want the cell cases touching each other…gonna leave room for good ventilation between the batteries to keep things cool as possible.
Thanks for the link…

Definately going with Simplifi on the lithium batteries…now looking at Heliene Photo Voltaic Modules…also Made in the USA…and Canada.
Where are SimpliPhi batteries made? All of SimpliPhi's products are Manufactured in California, USA
Heliene is a Tier 1 solar module manufacturer based in Sault Ste. Marie, Ontario with factories in Canada and the USA .
Here is a list of companies with solar panels made in the U.S.A. in 2020:
Heliene – Mountain Iron, MN (U.S. manufacturing facility)
Mission Solar – San Antonio, TX.
Seraphim – Jackson, MS (U.S. headquarters)
Silfab Solar – Bellingham, WA (U.S. manufacturing facility)
Solaria – Fremont, CA (U.S. headquarters)
Keep an eye out for these, sometime in the future.
Resulting in my recent metals focus.
Very, very interesting. So, by inference … the Tesla Solar Roofing Tiles/Shingles are NOT made in USA? I'm gonna panel up the Barn Roof, but Tesla Shingles for the house are my anticipated Phase II. Planning on harnessing our Sun to pay for my comfort here in Coastal Texas. The new house is big with two whole house central heating/cooling systems which will be 3 when I seal & condition the barn - so, Solar is in my immediate future.
Not to brag (that's not like me) I recently received these rare minerals from an anonymous forum member. In return I sent him an undisclosed amount of explosives.
The theme he said was "Ore that is mined to make electric vehicles".
Top, sample of gold ore in quartz-chlorite vein from Timmins Ontario.
Middle, two samples of the highest grade copper and nickel ore from the McCreedy West Mine, massive chalcopyrite and barite-pyrrhotite which also contains, platinum, palladium, gold silver and cobalt as a secondary minerals.
Bottom, highest grade cobalt silver ore from Silverfields Mine in Cobalt Ontario.
Actual image…

Thanks again @Moosecall !!!



Oops…
@TexasEskimo
That was a really big oops…
So much for remaining stealthy. lol
Anyways the explosives were a blast!
@Moosecall I only sent you the package knowing you are a rational man. So if we are being too loud down here… please call first.
Thanks in advance,
The United States of America.

I hear Tesla is made in China…not Buffalo.
With Tesla you're just paying for the name. IMHO



I prefer/recommend PV modules with frames and mounting racks.
Mission from Texas is used a lot around here.
Heliene is more efficient…the new 400 watt module.
According to Tesla CEO Elon Musk's numerous testimonials, it seems pretty clear that the solar roof is being built in Buffalo . But pv magazine has found evidence that the solar roof tile is coming from China, not Buffalo