The next Bob Munden. I cannot wait to see the videos of you splitting cards and becoming the new "fastest gun that ever lived"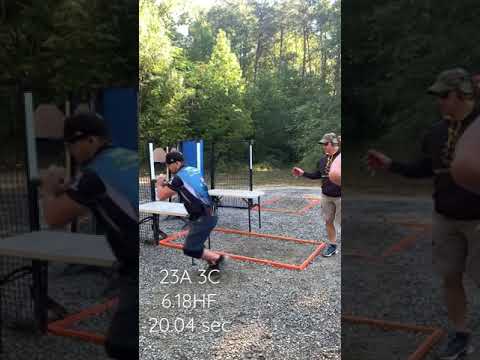 Stage 6 VA State Championship
11th Overall out of 129 Carry Optics on this stage
Gear check:
Carry Optics Division
Sig Sauer P320 X-Five Legion 9mm
Leupold DPP red dot
Frank Castle Customs stipple work
Taran Tactical +2 base pads
Safariland ELS/QLS competition rig
ESS Crossbow eye pro
Huckleberry Tactical kydex holster
Unknown ammo
Salomon Speedcross 5 shoes
Powerlix Knee Compression sleeves
Metolius Super Chalk climbing chalk
Part man, part machine…all shooter! Well done sir!!
@Kona You just continue to impress.


I have over 50 pairs of shoes… but not a fetish… more of a mental illness. Love your shoes… me want. And they appear to cost less than my 5.11's and Merrell's.
@TexasEskimo I've tried several different shoes for this sport and these are by far best in slot!

It has to be the shoes…

Invisible Cav spurs…and maybe those knee cozies…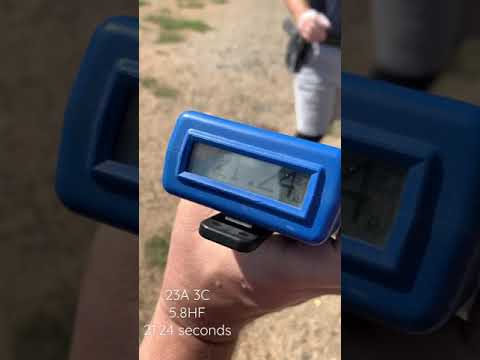 Put in work on Stage 6. This was a 64th Overall out of 282 in CO. Crushed the far paper with a brisk 2A each and one for one on the steel is always a nice treat. That reload was buck nasty too. 23A 3C. 5.8HF. 21.24 seconds
The 2021 USPSA season is a wrap for me. I became a 2x Carry Optics B Class State Champion in Kentucky and North Carolina, an Area 8 Law Enforcement Steel Challenge Champion, and Area 8 Steel Challenge B Class Champion. I competed in 11 states up and down the East Coast, and I staffed 5 major matches. I am incredibly grateful to my sponsors @mcarbotriggers @hop.munitions @huckleberrytactical and @frankcastlecustoms for your tremendous support. I'd also like to thank Taran @tarantactical for always looking out for me and helping me a ton! I look forward to crushing it even more in 2022!
What are is the heart and thumbs up in the lower left
@TexasEskimo brain what in the hell is that thing you put in the lower coner
hover over the heart, you'll now have a selection to chose from.
@Whitehammer Not sure… I think it's two mushrooms that associate with a letter? Not that there's anything wrong with that.
Oh, sorry… congrats @Kona !!!
@Whitehammer hold the like button down and several emoji options pop up