Ammo Sold Out Nationwide with Future Supply Unknown
July 27, 2020 13 Comments
Few could have predicted the volatile 2020 timeline that has resulted in ammunition supply shortages across the nation.
America is a country seemingly divided in the wake of COVID-19 fears, polarizing political partisanship, civil unrest, and concerns relating to mass unemployment and the potential loss of small businesses.
Consequentially, firearm retailers and manufacturers are reporting record surges in gun and ammunition sales.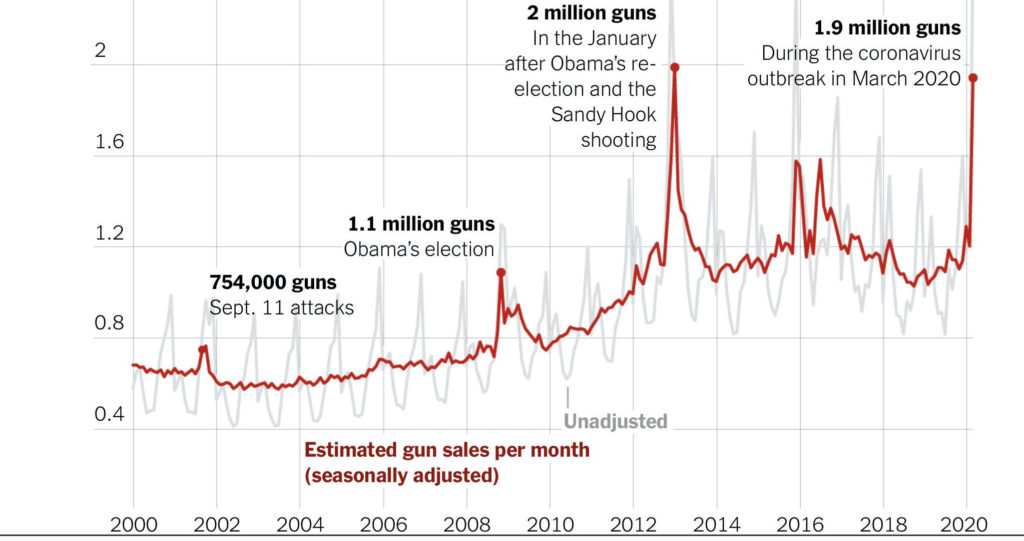 Gun sales from 2000 to March 2020. Image courtesy of The New York Times article , "About 2 Million Guns Were Sold in the U.S. as Virus Fears Spread."
The people stocking up on tactical supplies are not just gun enthusiasts or survivalists, but also first-time customers who are making long trips for rifle- and handgun-caliber ammunition, only to discover that supply chains have run dry.
Public Relations Specialist and self-professed "gun guy" Roy Hill has never seen demand quite this high in his almost-9 years with Brownells , a leading supplier of firearm accessories and ammunition.
On the Brownells website, only 2% of their handgun models and roughly 3% of their rifle models are currently in stock.
With these numbers, it's only inevitable that the company's most popular handgun, rifle, and shotgun ammunition options are likewise sold out.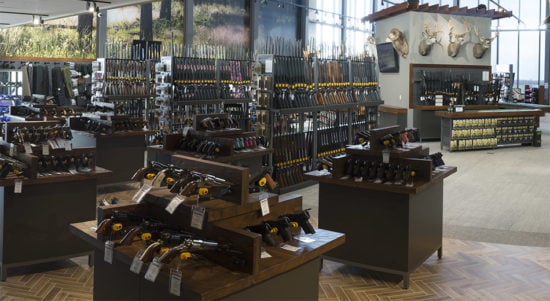 The Brownells retail store in Grinnell, Iowa (pre-pandemic).
BONUS: Shoot better. Download our exclusive shooting targets for FREE ($47 value)
Unfortunately, Hill is uncertain as to when these products will be available again:
"Lots of companies in the industry are slammed. For example, if Company X is inside a state with strict COVID-19 lockdowns, it's hard for Company X to manufacture any products, much less keep up with this very high level of demand. And if Company X also supplies components or parts for Companies A, B, and C? Well, the challenges just multiply."
Hill foresees that demand will remain high as Americans advance into one of the most contentious and pivotal election seasons in this country's history.
But he advises customers to keep checking the Brownells website, as the company is constantly working with vendors and suppliers to meet this unprecedented national demand.
Many online retailers, including Lucky Gunner , are doing everything in their power to keep shelves stocked for customers.
Lucky Gunner , one of the first online ammo shops to offer real-time inventory tracking, has reported similar stock issues.
"People are interested in defending their homes right now," explains Anthony Welsch, the company's Director of Marketing. "We're seeing demand up across the board, but in terms of volume, calibers like 9mm and .223 are especially hot. We've also seen a ton of interest in 12 gauge—particularly buckshot, which seems to suggest home defense is top-of-mind for folks buying ammo right now."
The purchasing team and warehouse staff at Lucky Gunner are working long hours and weekends to meet this record-setting demand for ammunition.
Shipments are delivered multiple times a week, but, as Welsch reports, items are sold out within an hour of being restocked on the company's website.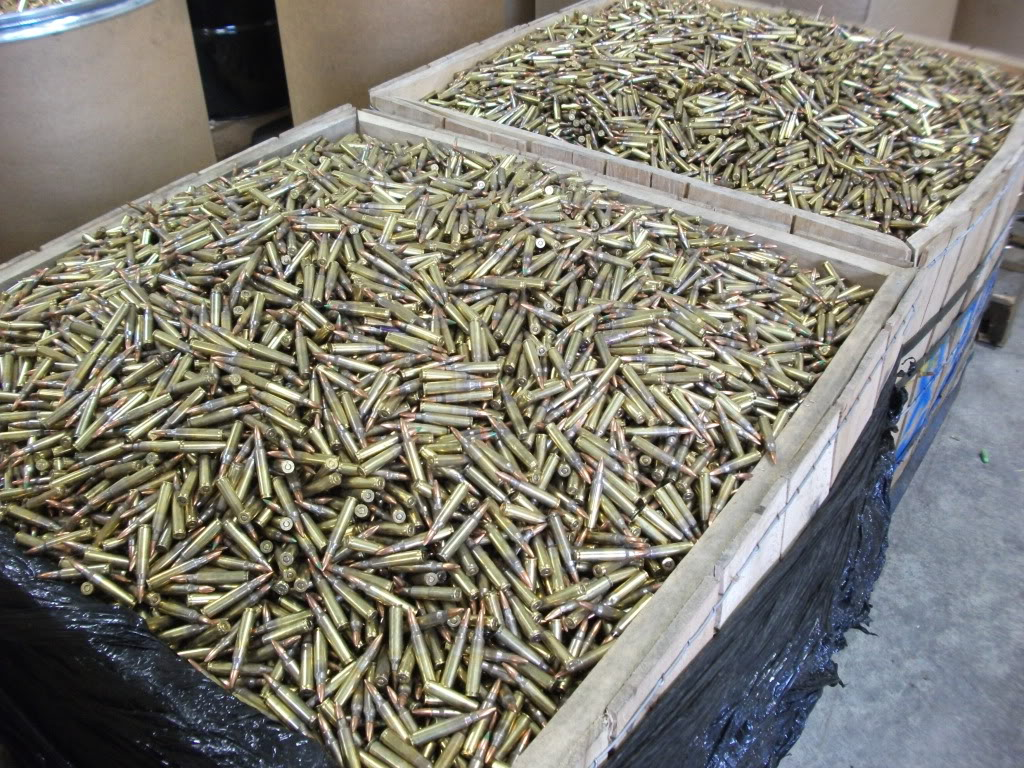 Remember the good ol' days?
When asked about the future, Welsch examined the relationship between public anxiety and ammunition shortages:
"I think it's going to take the public at large to feel more comfortable before demand for ammo slows. Right now, between the pandemic, civil unrest, and the upcoming election season, there is a lot to feel anxious about. I'm not sure any of us are qualified to say when those nerves will be eased."